Ariel Reichman: This is Worse
24.01. – 10.04.2021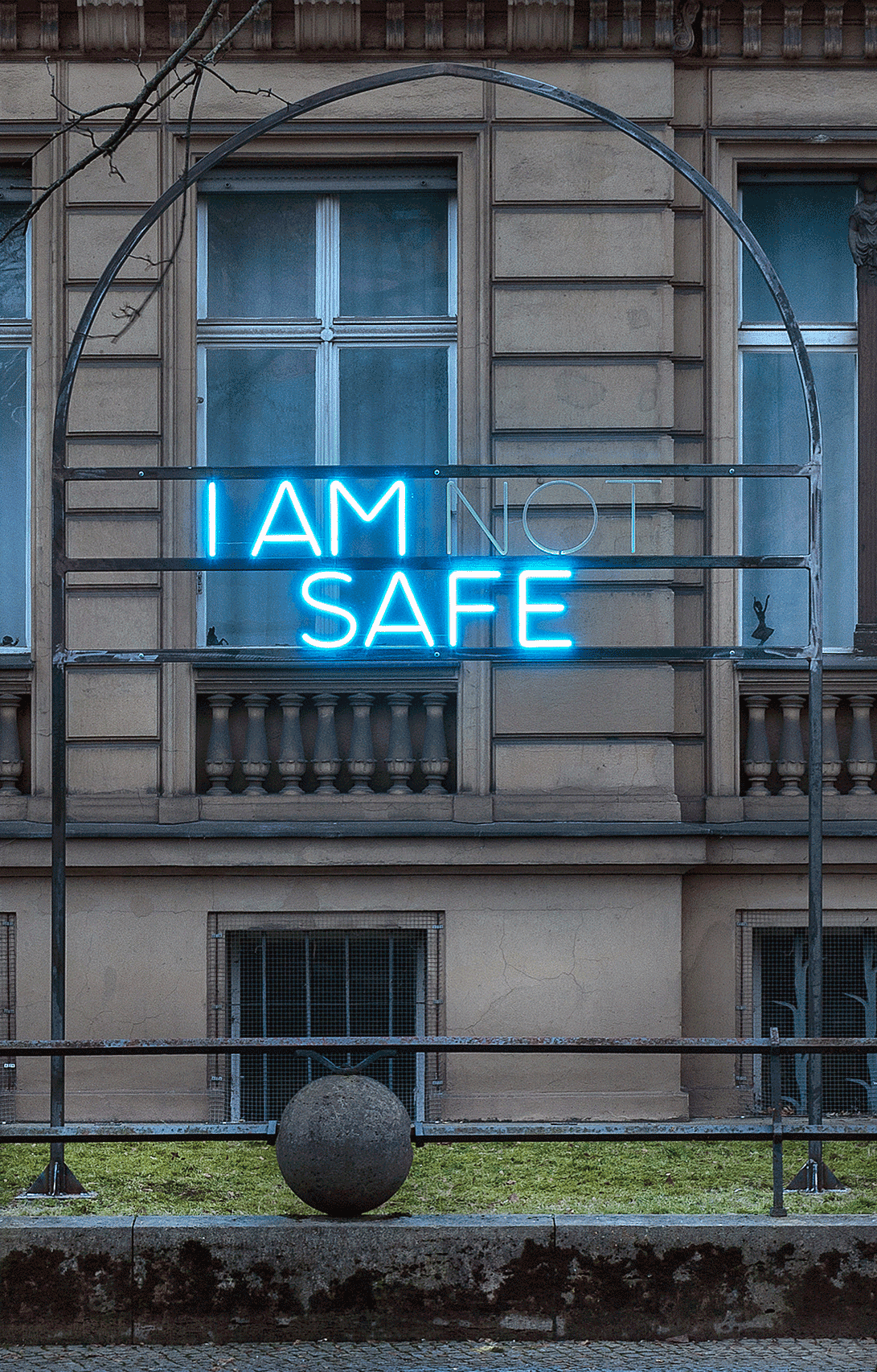 I AM SAFE or I AM NOT SAFE appears on the neon lights outside the gallery building depending on the answer we give by pressing a button in the exhibition space or online at https://iamnotsafe.digital/

AM I SAFE? The question is as complex as it is elementary. The answer depends on a number of factors that concern all of the mosaic stones of our current living situation. We cannot get an overview of all of them; not all of them matter equally. And yet we can answer quickly, because in the end it essentially points to the individual feeling of each of us: "Do I feel safe right now?" Ariel Reichman raises this question as a kind of preface to his exhibition.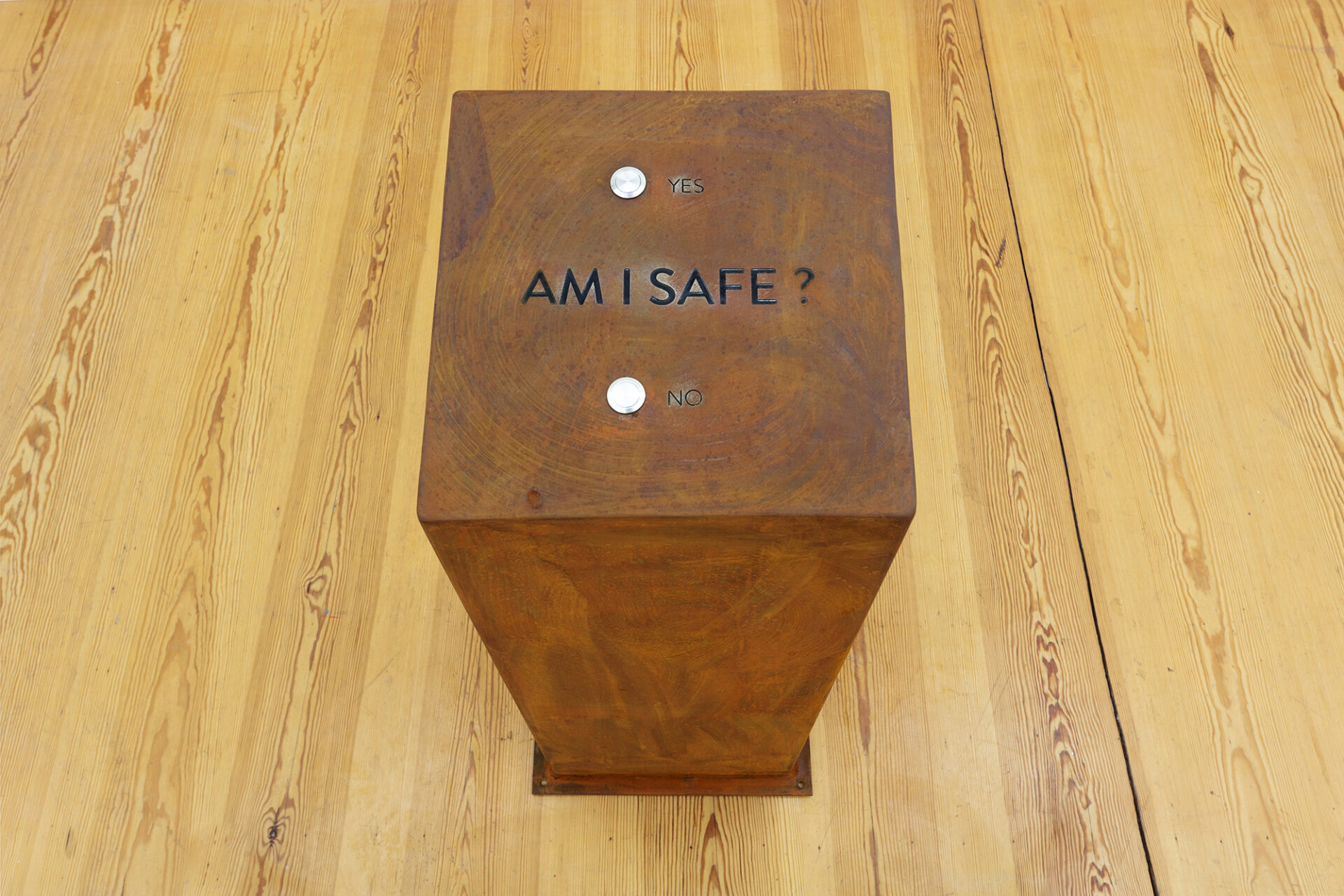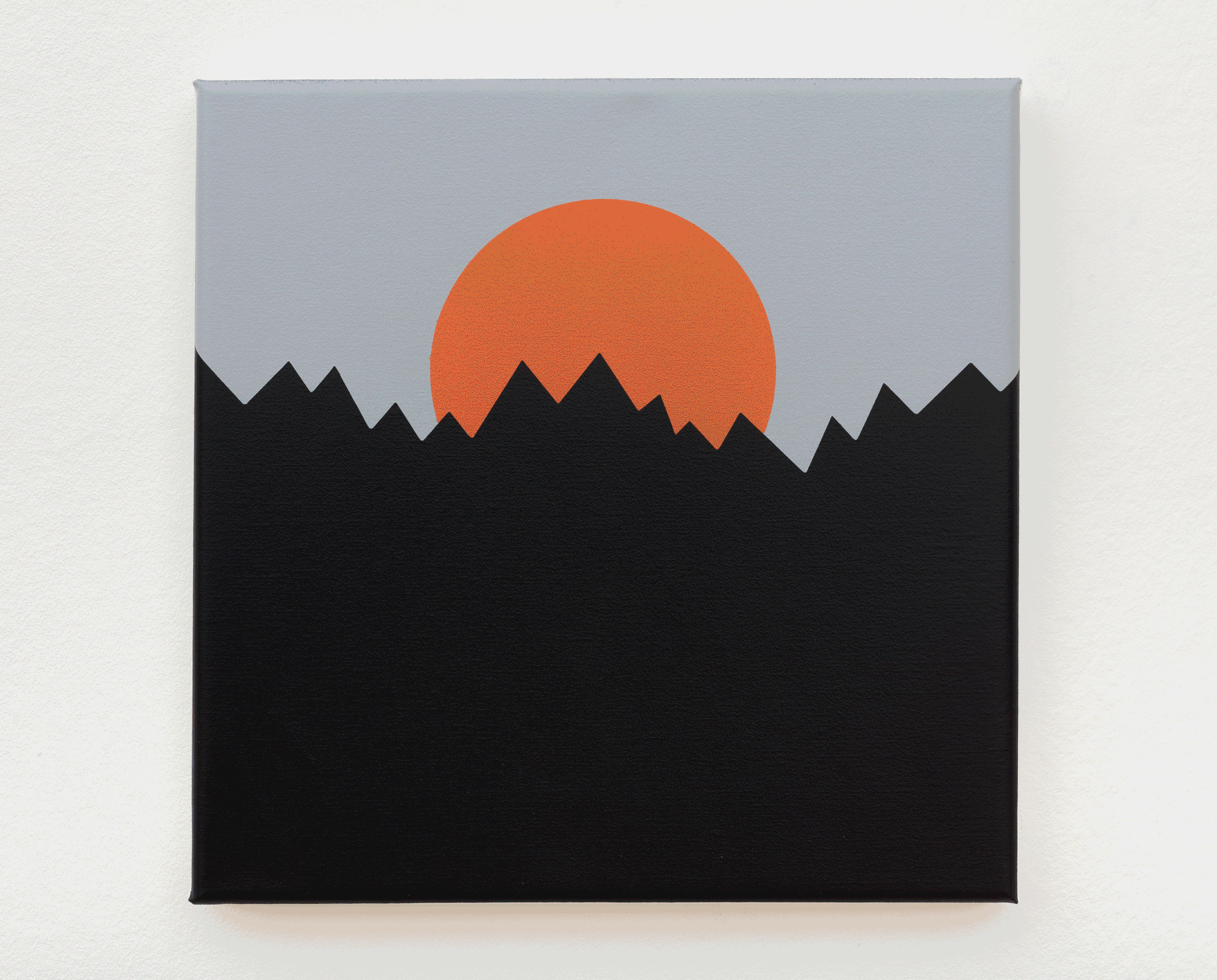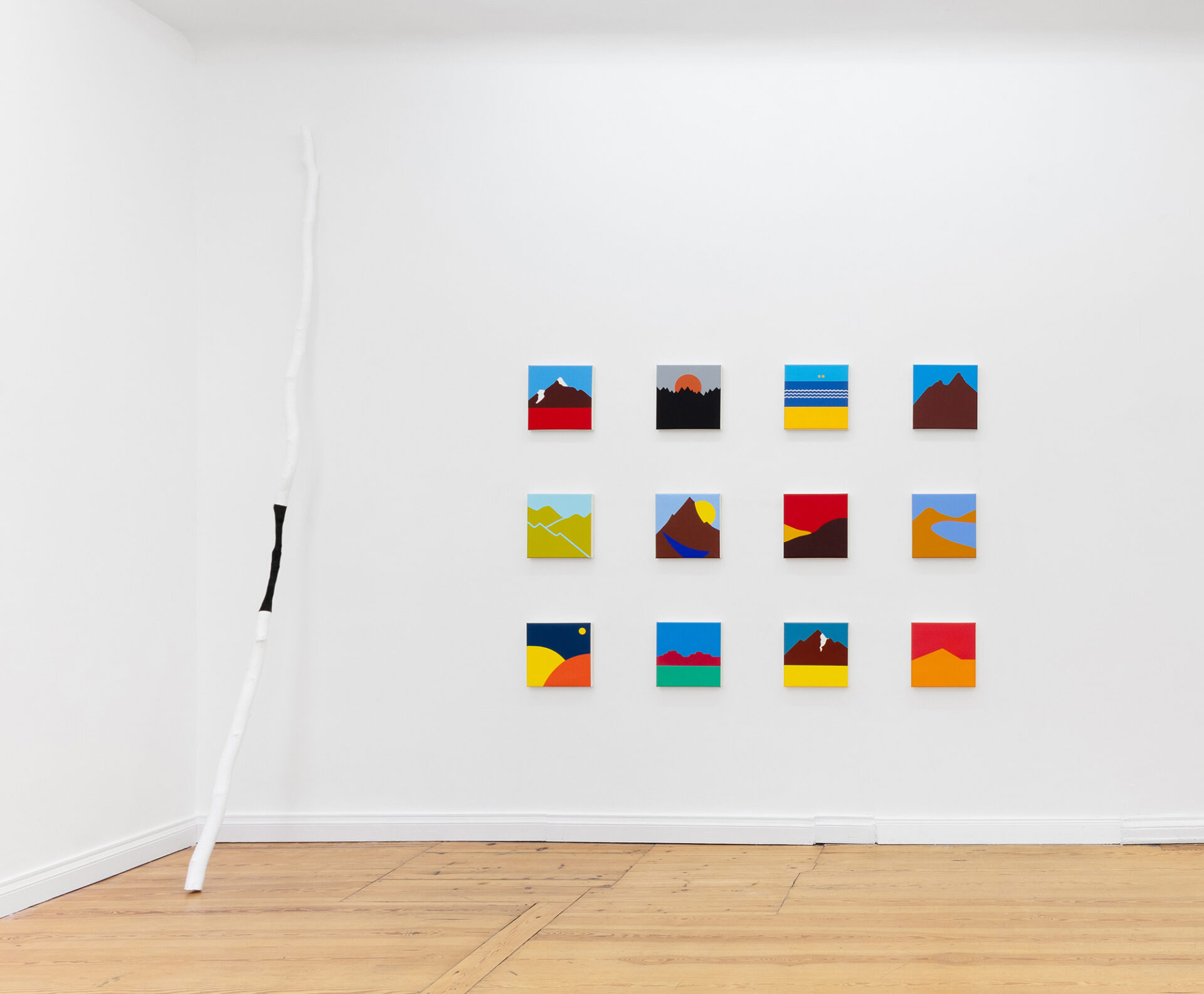 In his Military Landscape Paintings, Ariel Reichman makes military insignia —primarily deriving from the Israeli armed forces — the basis of highly abstract depictions of landscapes. The insignia often represent stylized landscape elements that serve as a background for military motifs, such as tanks, fighter planes, or raised flags which Reichman removed for his paintings.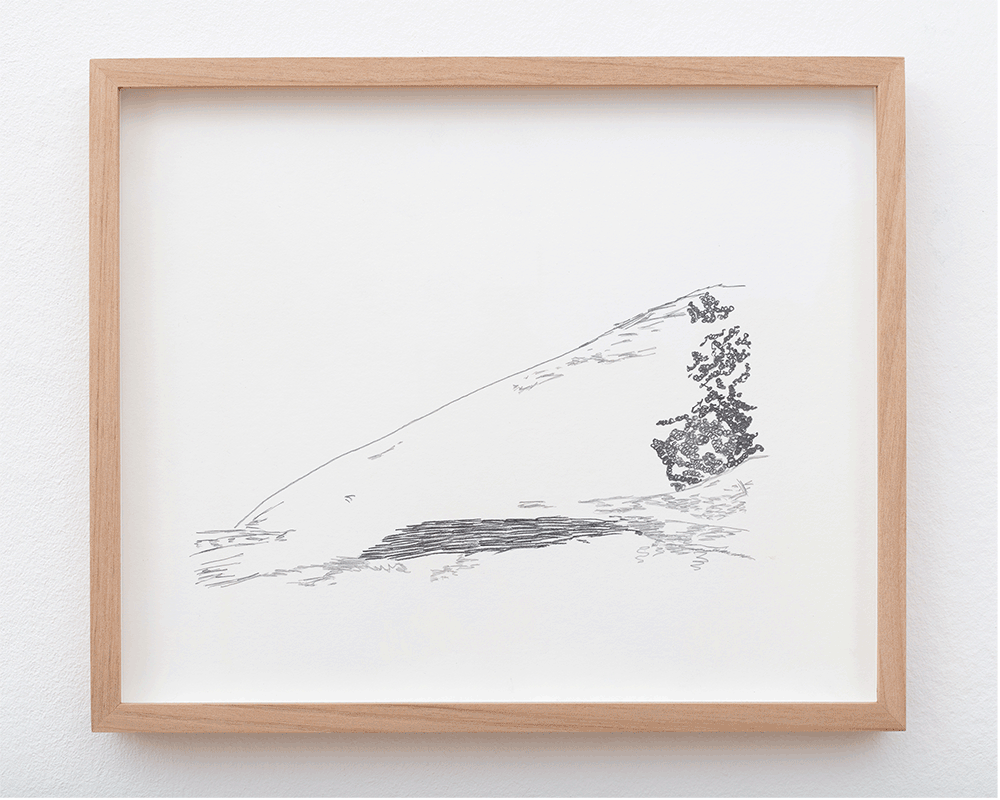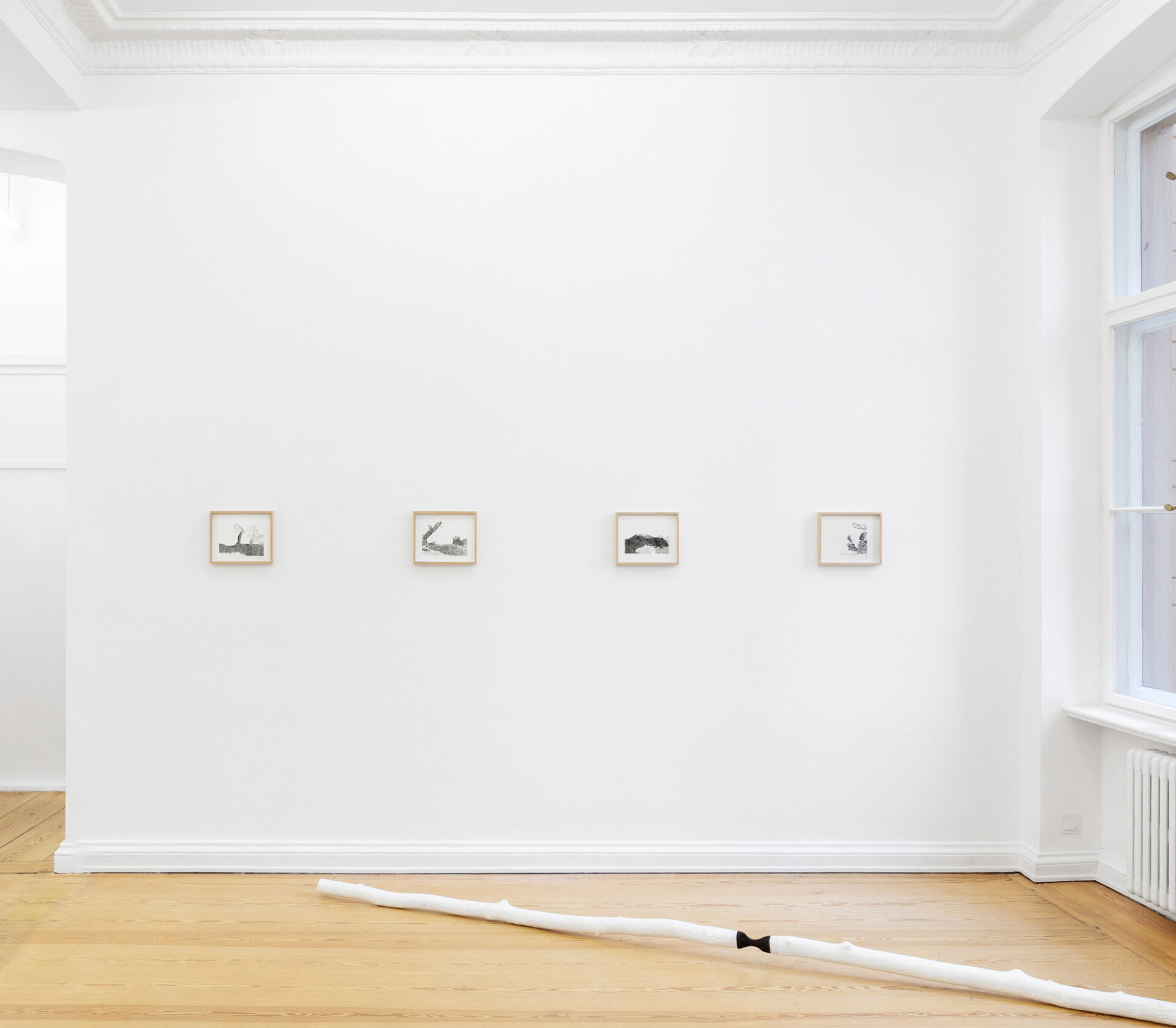 In his series Pre/Post Disasters of War, Ariel Reichman takes up the drastic depictions of violence that Francisco de Goya presents in his aquatint etchings Desastres de la guerra (The Disasters of War) between 1810 and 1814. Esto es peor (This Is Worse) is the caption to one of these scenes. In a series of nine drawings, Reichman takes up Goya's scenes but removes all human presence from them.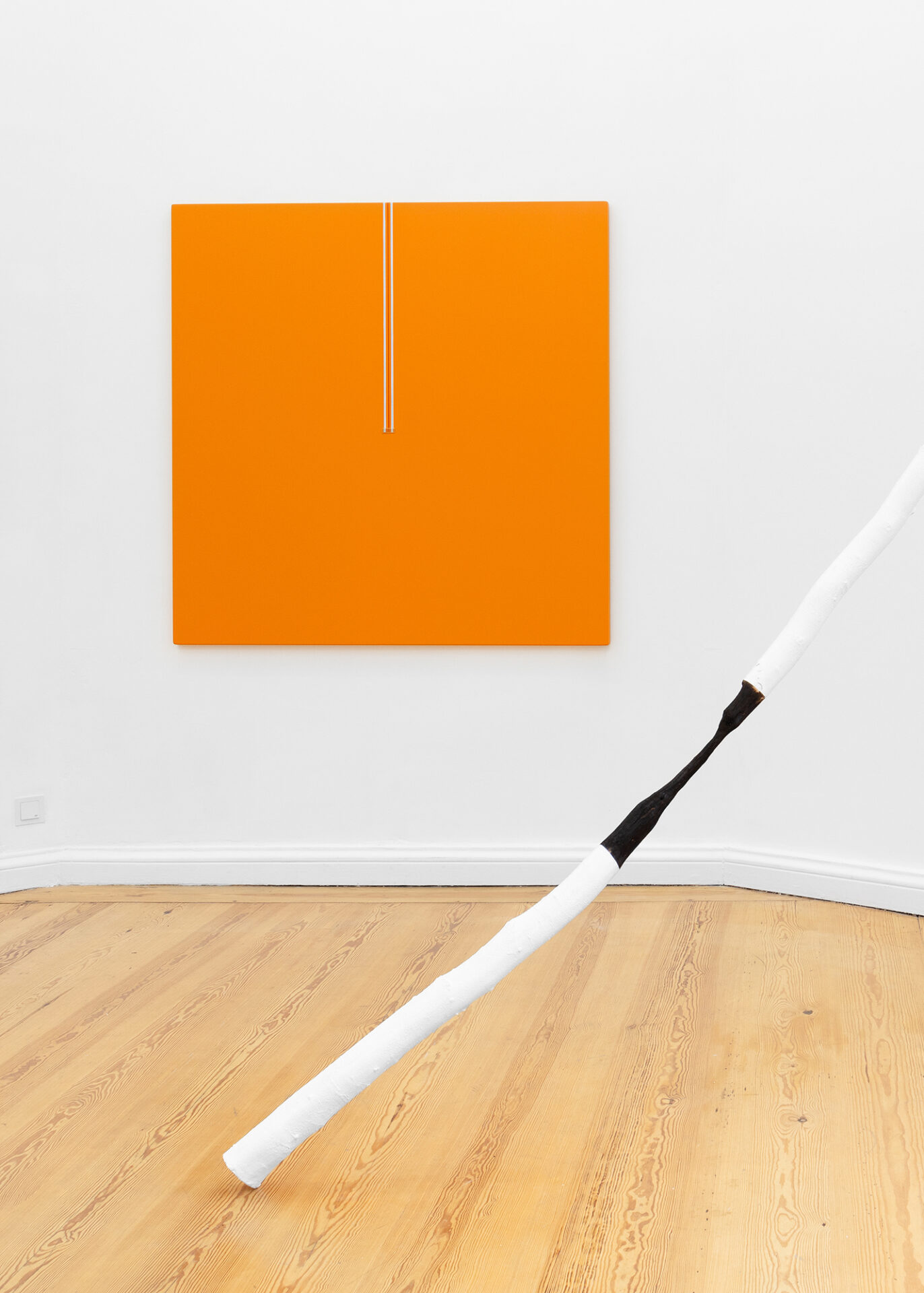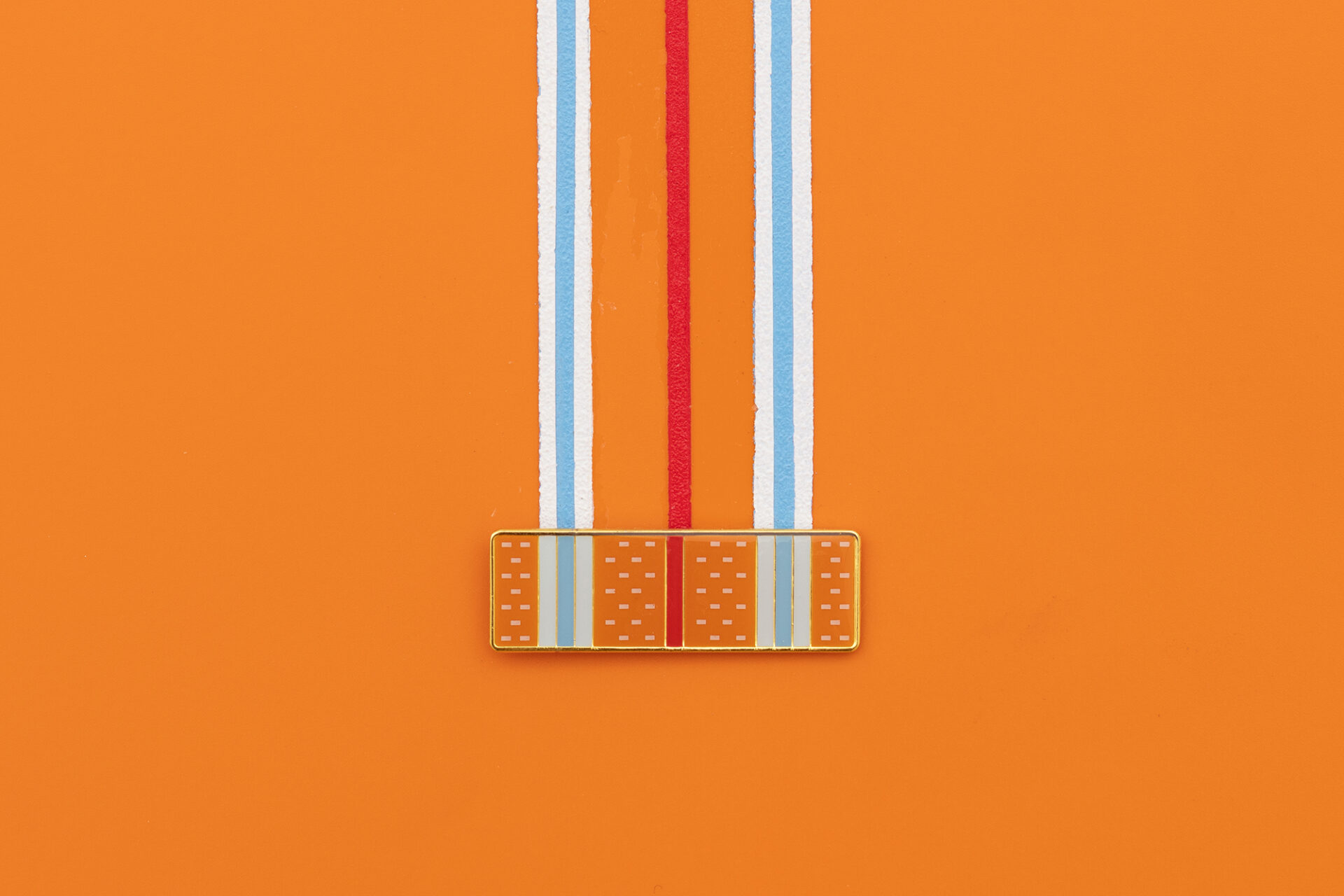 For his new body of paintings Ariel Reichman attaches war ribbons on aluminium plates and extends their color fields. War ribbons are means to decorate soldiers for their achievements in war. Attaching them to paintings Reichman, however, 'honors' objects and undermines the ribbons' symbolic values of heroism and pride – counterparts to the disastrous realities of war.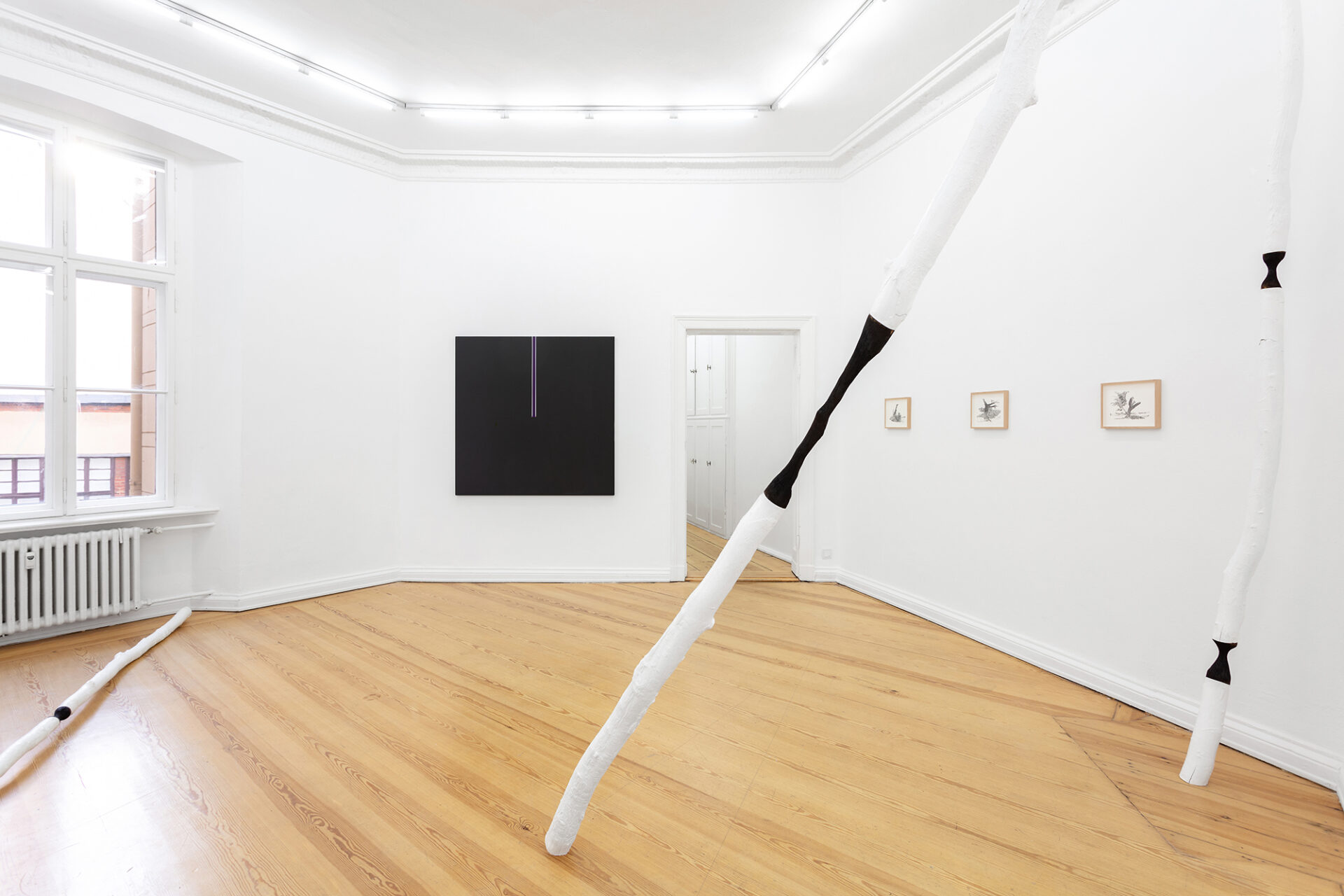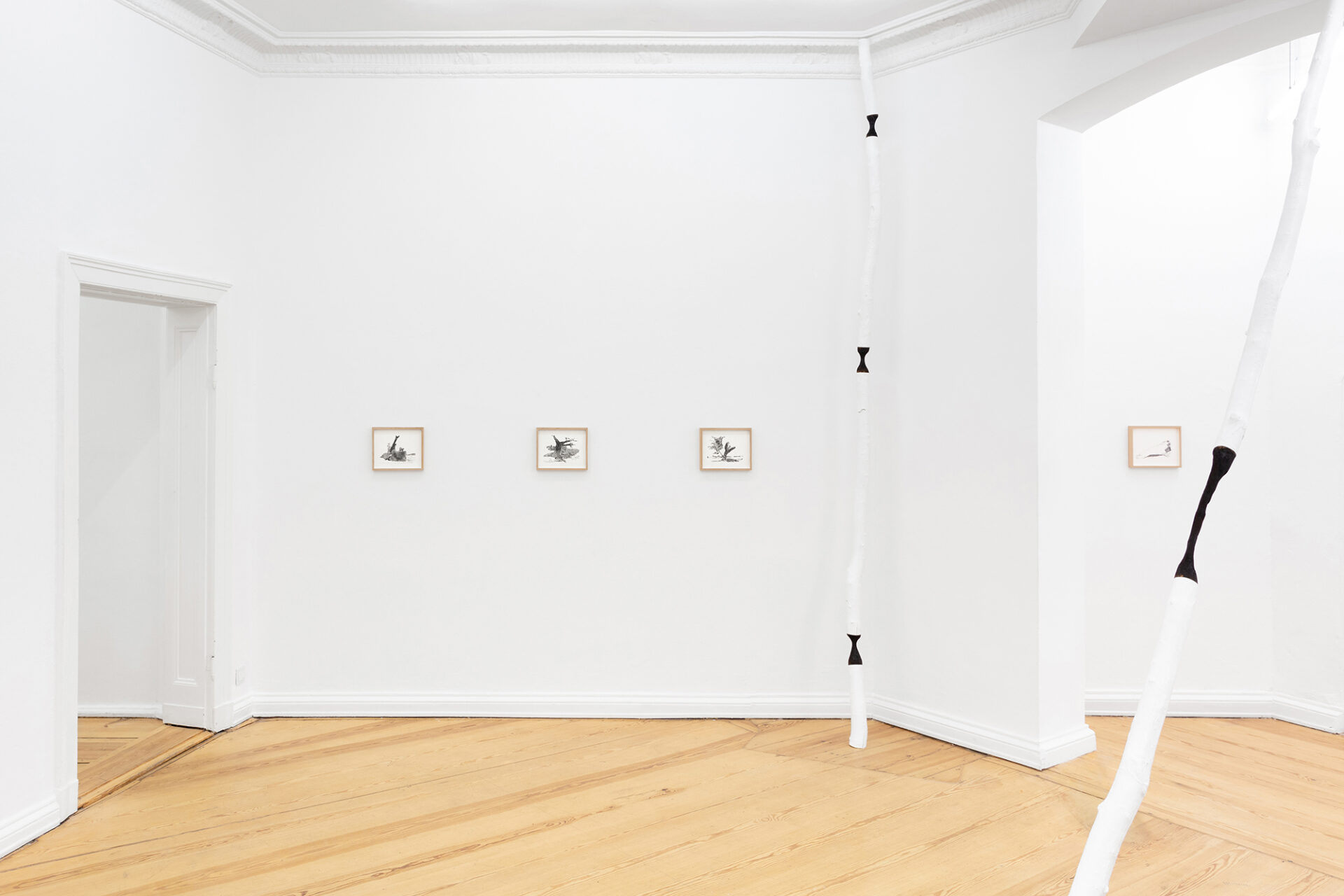 The works of Ariel Reichman are often about inner states and individual constitution, so is I Still Have to Be Strong. The collected tree trunks and branches become fragile bodies with deep traces of burns in several places. In those places, the solid wood becomes brittle, thin, and fragile. The visible fragility seems that much more astonishing to us because the former strength of the branches is still visible. This image can easily be related to a human level: The stronger a person seems to us, the more we are perplexed by signs of vulnerability. In view of society's debate over attributions of masculinity, this contradiction can be read as a reference to clichés that still dominate: Visible weakness is the final taboo for men.
---

Complete text by Johanna Adam
English | German
---
Conversations on the notion of safety
The exhibition was made possible with the support of